Echipamentele time-lapse ce permit analiza in timp real a culturilor de celule sunt foarte necesare in laboratoarele unde se efectueaza experimente variate si numeroase. Posibilitatea conectarii la reteaua de date si lucrul de la distanta, permit utilizatorilor sa monitorizeze oricand celulele, fara a fi prezenti in laborator. Automated live cell analysis inseamna posibilitatea de a efectua analiza in timp real a culturilor celulare, pentru aplicatii precum: proliferare, apoptoza, citotoxicitate, invazie – migrare, cell-by-cell, analiza co-culturilor, sferoizilor, transfectie, angiogeneza, celule stem etc.
IncuCyte – Automated Live Cell Imaging

IncuCyte SX1
Unparalleled access to Live-Cell insights
Automation at every step fast-tracks your research, from incubation to publication. Today's new normal requires doing more with less. You need physiologically relevant, information-rich cell analysis achieved without cumbersome instrumentation or introduction of artifacts. Monitor your cells 24 hours a day with the new IncuCyte SX1, the economic version which allows you to run 2 different experiments in the same time.
Whether you simply want to improve experimental outcomes with enhanced cell culture quality control, or study complex cell-cell interactions, the IncuCyte can meet your needs. Seamlessly transition from one step in your workflow to the next with interchangeable trays to support tissue culture flasks, dishes, or multi-well plates.
IncuCyte S3
See what your cells are doing and when they do it with the live cell analysis system
Derive deeper and more physiologically relevant information about your cells – plus real-time kinetic data. Supported by ~4000 publications, the IncuCyte automatically acquires and analyzes images around the clock, providing an information-rich analysis that is easy to achieve. Change can happen in an instant. Whether simply assaying cell health or more complex processes like migration, invasion, or immune cell killing, see what happened and when—without ever removing your cells from the incubator. Never miss powerful insights again, with the IncuCyte S3 live-cell analysis system, reagents, and consumables.
IncuCyte SX5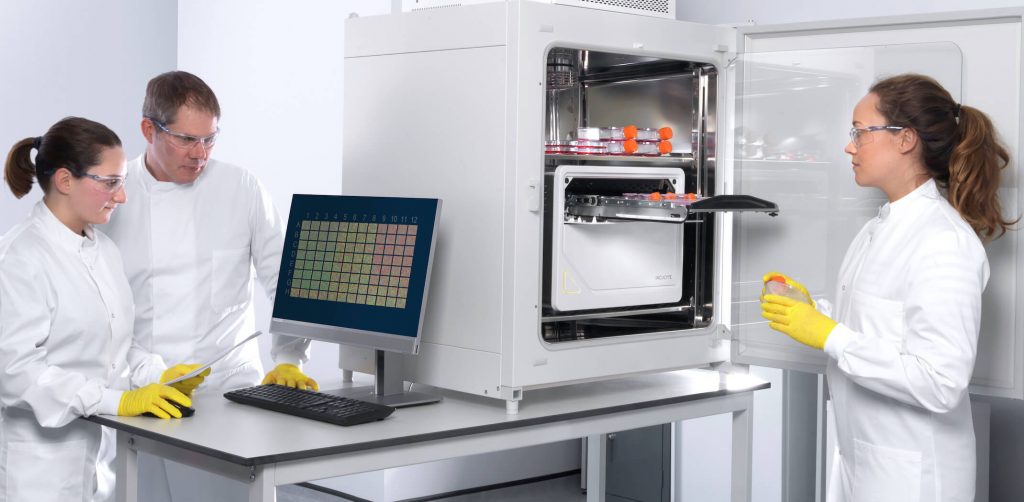 More colors, more insights, more possibilities for your live-cell assays
See more information in every sample with the new Incucyte SX5 featuring patent-pending optics. Do more with up to 5 colors specifically designed for live-cell analysis. See Incucyte in "ActionEnjoy" more channels, more reagents, and more purpose-built software for more applications. Derive deeper, physiologically relevant information about your cells.
Lumascope – Live Cell Imaging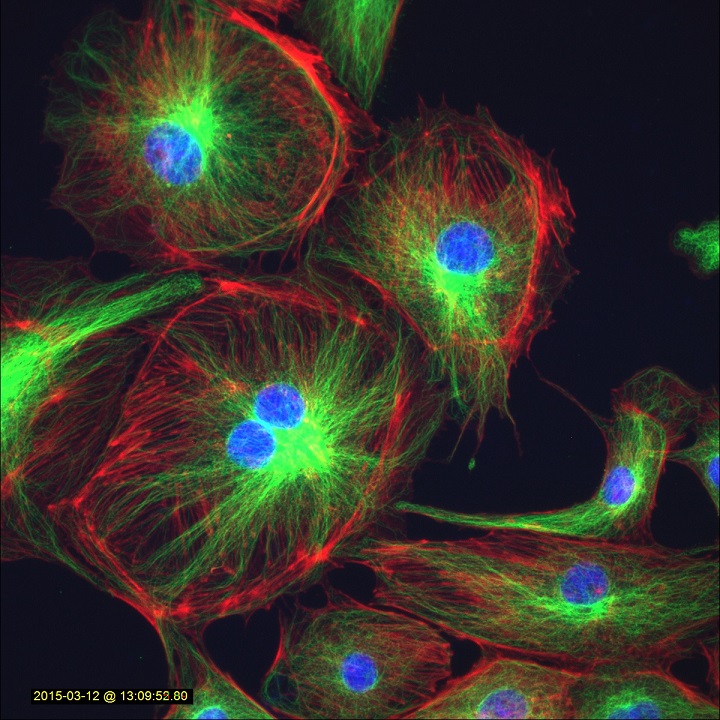 Lumascope 720 – Automated Live Cell Imaging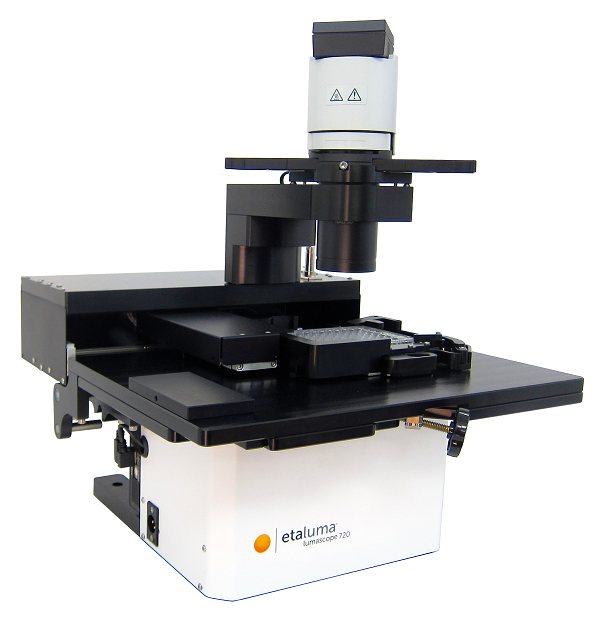 Blue, green & red fluorescence and walk-away automation
The powerful, new Lumascope 720 adds automation to the many features and high performance of the flagship 3-color LS650. Exquisite XY motion control, motorized focus that allows autofocus and z-stacks, and easy-to-configure software combine to facilitate your microscopy experiments and high content screens. Place the LS720 in your incubator and you have a live cell imaging system at a fraction of the cost of conventional HCS systems. Whether imaging multiple fields in your flasks or 1536 wells of cells with 3 fluorophores in a 48 hour time-lapse, the 720 offers a whole new world of automated microscopy.
CELLOGER Mini – Automated Live Cell Imaging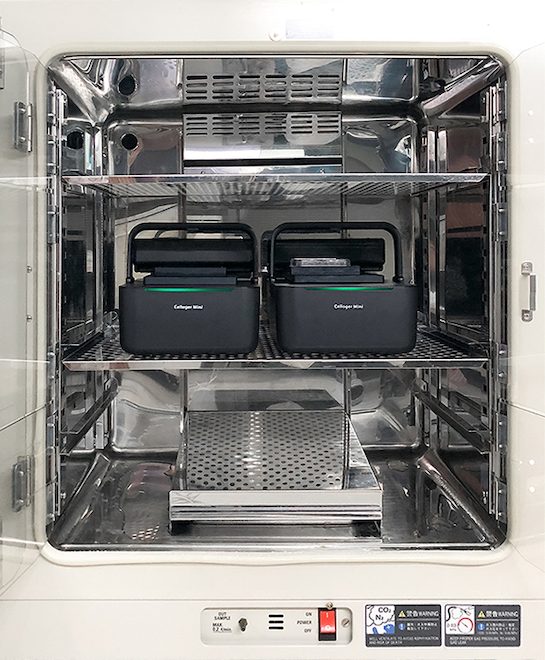 Analyzing live cell in real time
Celloger Mini is an automatic live cell Imaging system based on a brightfield microscopy technique. Special treatment applied to the surface of Celloger Mini to withstand the temperature and humidity, so it is compatible with CO2 incubators.
Key features:
Live cell monitoring and time-lapse image recording with precise auto-focusing and 5MP high resolution (CMOS image sensor)
Compact size and compatible with standard CO2 incubators for up to 2 weeks monitoring
Up to 96 well plate availability with precise motorized X-Y-Z stage for multiple points
Intuitive software interface and high content image processing
Various application for cell analysis: Growth curve & confluency, Cell migration, Wound healing, Proliferation and differentiation
xCELLigence – Real-time, label free cell analysis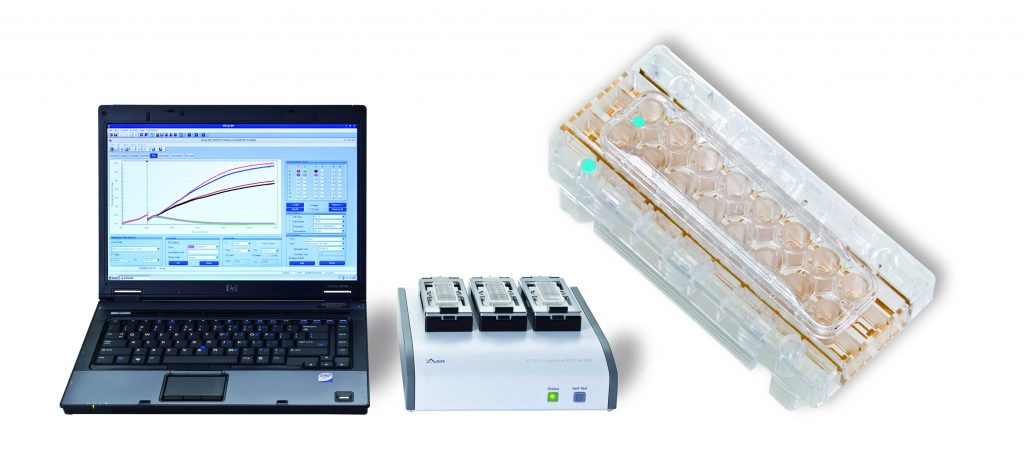 The technology extended into most powerful cell migration tool
The RTCA DP Analyzer has three integrated stations for E-Plates 16 or CIM-Plates 16.It is located inside a tissue culture incubator. Each of the three 16-well plate holders can be used independently under the RTCA Software. The RTCA DP Analyzer can automatically select wells for measurement and continuously transfer measured impedance data to the computer. Cell Index values, derived from the measured impedances, are continuously displayed on the Software user interface.
The RTCA DP Instrument is composed of three main components:
RTCA DP Analyzer
RTCA Control Unit
E-Plate 16 or CIM-Plates 16